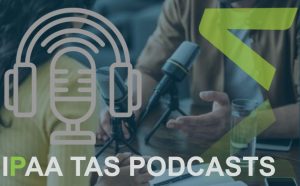 IPAA Tasmania Podcast Series
Coming soon!
Work With Purpose is a podcast series produced by contentgroup in partnership with IPAA ACT, with the support of the Australian Public Service Commission.
IPAA National President, Dr Gordon de Brouwer PSM, also hosts special episodes of Work with Purpose which explore the way public services across Australia and internationally have responded to the COVID-19 pandemic crisis, and examine some of the adaptations to public administration that may occur in the recovery phase.
If you're wanting to tune in to the latest insights on public administration in Australia then subscribe to your IPAA podcast of choice.