Recovery Policy Team, Department of Premier and Cabinet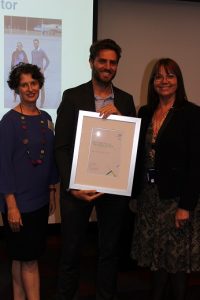 The Recovery Policy Team, consisting of two people, has achieved excellent results with very limited resources to enable the effective and efficient recovery response to disasters in Tasmania.  The team has developed a WoG policy framework in relation to recovery from emergencies that integrates and coordinates the role of a range of agencies and partners under a single document, the State Recovery Plan.
Following the Dunalley bushfire, the team researched best practice and quickly identified the need to formalise roles such as assigning statutory responsibilities to a Deputy Secretary in DPAC, as responsibility for the government response during disasters is borne by DPAC.  Engagement with the NGO sector has been as well every Council was visited (or conferenced online) to liaise with decision makers and key contacts regarding the policy.  The team has also successful in applying for and obtaining $9.67 million of Australian Government funding through the Community Recovery Fund to enable a grant program to occur. This is an exemplar of the development of policy using few staffing resources to develop a plan that has been under developed for some time and reflects the need to use volunteer resources in a time of crisis, with strong support from community stakeholder groups. It was first successfully implemented with the May 2018 Southern Tasmanian Extreme Weather Event.