Young Professionals / Emerging Leaders Breakfast Forum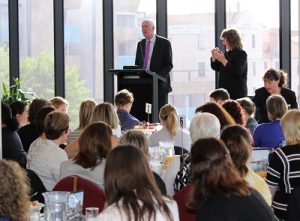 This forum provides young professionals and emerging leaders with the opportunity to engage with senior executives and explore issues of importance to the public sector and their career. Agency Executives are encouraged to sponsor a table of young professionals from their organisation to hear a successful leader share their story and engage in an interactive Q & A.
---
Policy Forum
Our annual Policy Forum provides an analysis of current issues/topics relevant to the development and delivery of public policy.
---
Executive Forum
Since 2013 IPAA Tasmania have partnered with IPAA Victoria to deliver an Executive Forum in Hobart at the start of the year. These forums feature local, national and international speakers coming together with senior executives from both jurisdictions to share, learn and explore the needs of a 21st century public sector.
---
State Budget Briefing
The annual Budget Briefing provides an inside view of the Tasmanian state budget and the implications for the year ahead. Held shortly after the state budget, the Secretary of the Department of Treasury and Finance provides an insight into the budget process and talks about budget priorities for the coming year and the financial implications for the state.
---
State of the Service
Held in December, the State of the Service provides the opportunity for the Secretary of the Department of Premier and Cabinet (the Head of the State Service) to reflect on the key achievements of the service over the previous 12 months and share their thoughts on the priorities and challenges for the coming year.