Who we are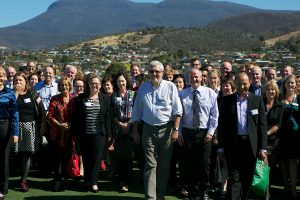 The Institute of Public Administration Australia (IPAA) is the nationwide professional association for those involved in public administration. It is a voluntary, non-profit, member-based organisation that enables people with an interest in public administration and public sector reform to exchange ideas on trends, practices and innovations. IPAA has independent divisions in most states and territories and a national division that coordinates national activities.
Membership of IPAA Tasmania is open to any individual or organisation that has been engaged or interested in the practice, teaching or study of public administration. We have a diverse membership comprising public servants from all tiers of government, business executives, consultants, students and academics.
What we do
Informed by our core values of professionalism and integrity, we:
promote public sector leadership through access to professional development opportunities
facilitate thought leadership with a focus on relationships and issues influencing public policy in Tasmania
recognise excellence in the public sector in Tasmania through our program of awards
model integrity and innovation, and promote accountability to our members.