Upcoming Events
Governing in a 'fake news world'
Liberal democracies are under attack, think Trump, Brexit, May and the continued emergence of minor parties and independents in Australia. With a Tasmanian election looming next year it seems like a good time for a look at how this impacts locally and on the public sector generally. So join IPAA Council member Melanie Brown for a panel discussion with Matt, Matt and Mary on governing in a modern - 'fake news world'.
From 9.30am until 11.00am
At RACV/RACT Hobart Apartment Hotel
$55.00 IPAA members, $82.50 non-members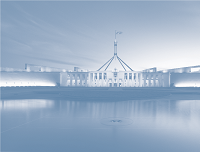 IPAA 2017 National Conference - Thinking Differently: Building Trust
This year the national conference heads to Canberra where we are trialling a 1-day format. Thinking Differently: Building Trust will explore government in a 'post truth' world and discuss how public sector leaders need to adapt in a changing landscape. As usual you can expect a great line up of speakers and a thought provoking program.
At The Great Hall, Parliament House, Canberra