Upcoming Events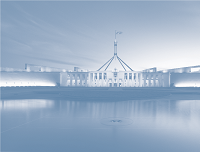 IPAA 2017 National Conference - Thinking Differently: Building Trust
This year the national conference heads to Canberra where we are trialling a 1-day format. Thinking Differently: Building Trust will explore government in a 'post truth' world and discuss how public sector leaders need to adapt in a changing landscape. As usual you can expect a great line up of speakers and a thought provoking program.
At The Great Hall, Parliament House, Canberra
IPAA Connections No. 11: Welcome to Parliament Square
After 10 years of planning, consultation and building, stage one of Parliament Square is complete with Agencies moving into the Salamanca Building and calling it their new home. This project, arguably the most significant development within the Hobart CBD for many years, has been challenging but rewarding for all involved and we have invited some of the key people to share their Parliament Square story.
From 12:15pm until 1:45pm
At putalina Oyster Cove Room
4 Salamanca Place, Hobart